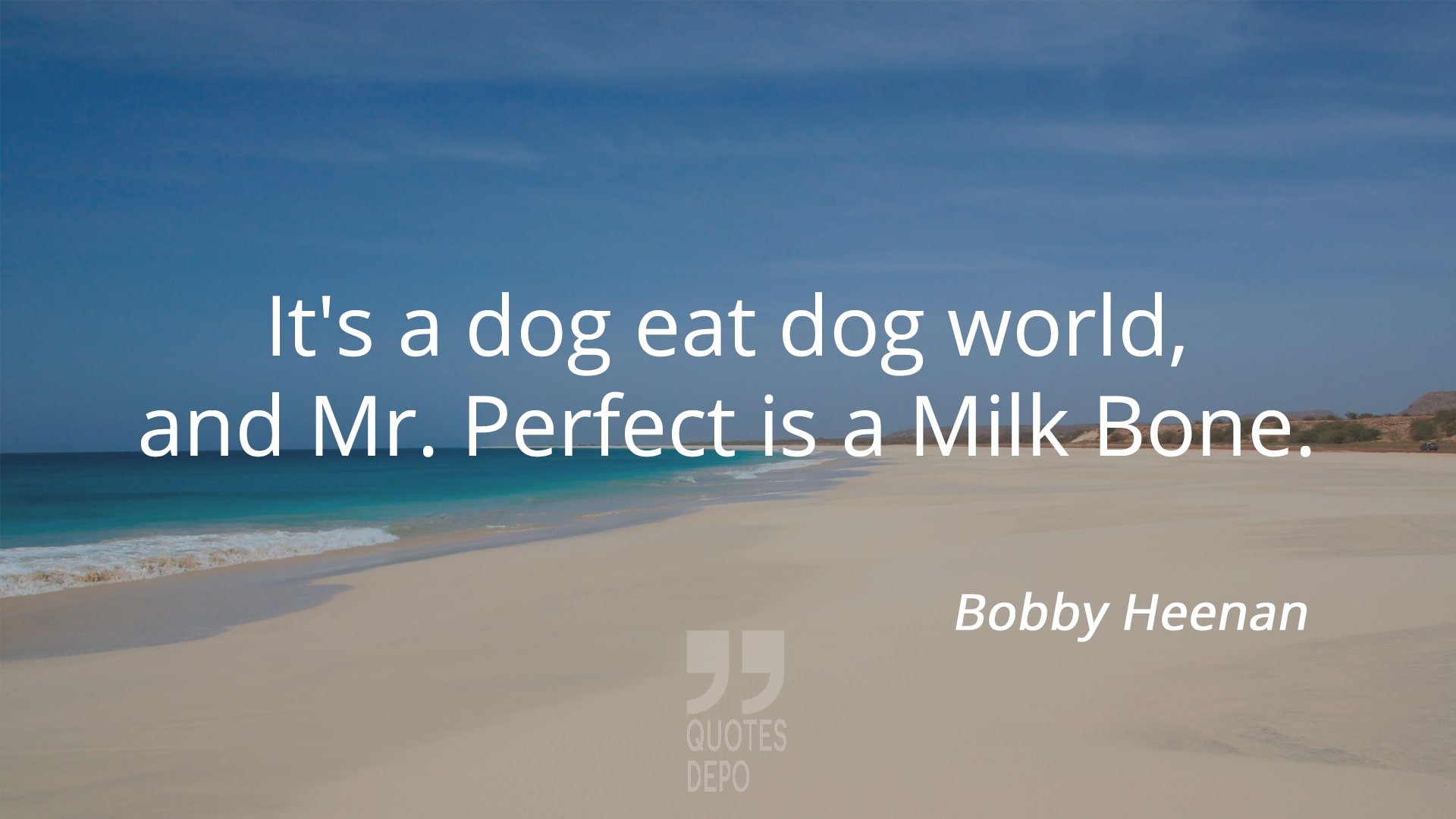 2022-09-15
It's a dog eat dog world, and Mr. Perfect is a Milk Bone.
2022-09-15
I'm not perfect and I don't have to be.
2019-12-20
We don't have to be perfect to be a blessing. We are asked only to be real, trusting in His perfection to cover our imperfection, knowing that one day we will finally be all that Christ saved us for and wants us to be.