2020-01-28
In prayer it is better to have a heart without words than words with out a heart.
2020-01-28
Prayer will make a man cease from sin, or sin will entice a man to cease from prayer.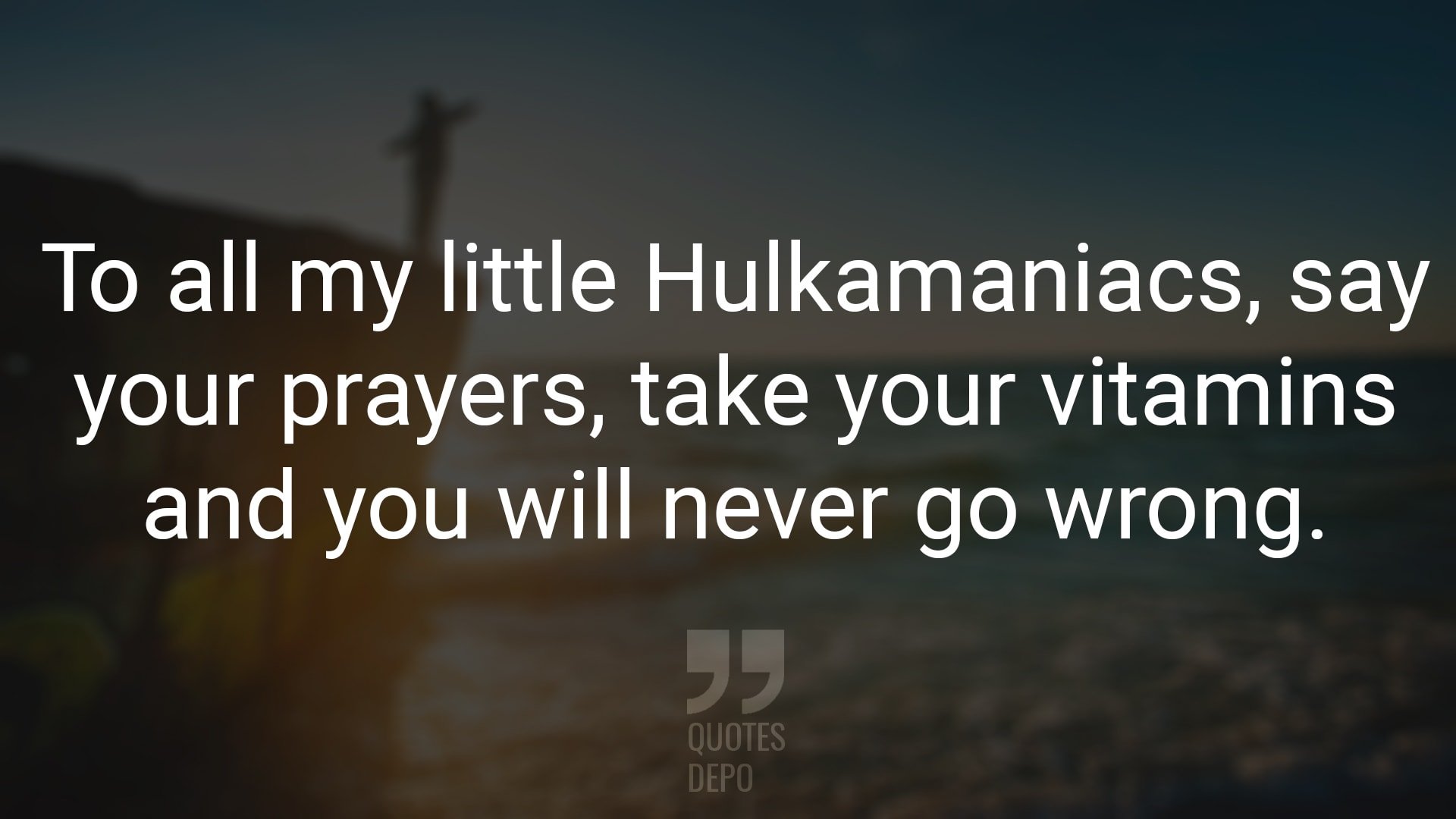 2020-01-11
To all my little Hulkamaniacs, say your prayers, take your vitamins and you will never go wrong.